14 of 30 teams are within two games of .500 after about 20 games.
12-10: Rockies
10-10: Mets, Phillies, Rays, Angels
11-10: Nationals, Giants
9-10: Orioles, Twins
10-11: Marlins, Padres, White Sox
9-11: Reds, Indians
Brewers are 9 games over .500: 15-6.
Braves and As are 6 games over: 13-7.
Diamondbacks are 13 under: 5-18; 8 games behind the Dodgers (12-9).
Lead for division leaders:
Brewers 3
Braves 2.5
Yankees 1
Tigers 1
As .5
Dodgers .5
Deficit for teams in last:
Diamondbacks 8
Cubs 7
Astros 6.5
Red Sox 3.5
Marlins 3.5
Indians 2.5
With six divisions there are six first place teams ... and six last place teams.
With two wild card spots for the tournament in addition to division winners many teams will be contending at the end of the season. Most will be disappointed. Even the teams that get into the tournament with low seeds will not have much success.
Will fans and players become fatigued from this roller coaster dynamic?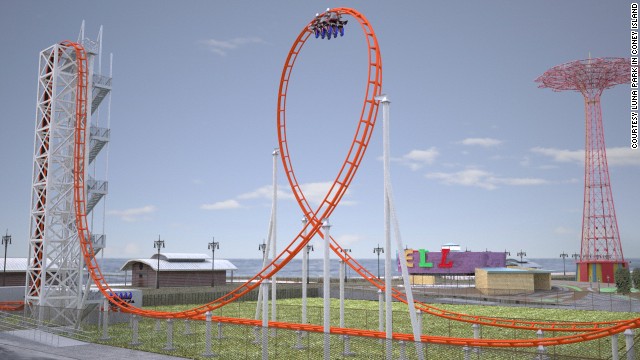 At Coney Island's Luna Park in Brooklyn, New York, a new $10 million steel Thunderbolt will sit on the site of the original wooden Thunderbolt that terrified thrill-seekers from the 1920s through the '80s. The coaster, expected to open in May, is seen here in a rendering.